Afro-American History

Black History A to Z

Harriet Tubman - The Underground Railroad

Port of Entry: Immigration

Ancient Egypt

Modern World History

Why Do Civilizations Fall?

Cities of Today & Tomorrow Overview of urbanization, its history, its potential & its problems.

Virtual Renaissance: A Journey Through Time Students travel back in time to a period different than their present.

1492: An Ongoing Voyage


Ellis Island

Historical Events

Colonial Williamsburg

Betsy Ross Homepage

Historic Valley Forge

From Revolution to Reconstruction and What Happened Next

Two Communities in the American Civil War

The American Civil War

Spy Letters of the American Revolution

George Washington's Mount Vernon Estate

From Revolution to Reconstruction

Monticello - Home of Thomas Jefferson

Abraham Lincoln Online

A Walking Tour of Plimoth Plantation

Civil War Photographs

The Age of Imperialism

WWII Page

World War II: The Homefront

Role of American Women in WWII

Holocaust: A Tragic Legacy

WWII - History Textbooks Project

U.S. Holocaust Museum

Nazi Germany Through an Examination of the Holocaust

The American Presidency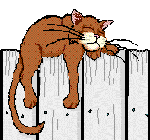 The Overland Trail

Understanding the Kosovo Conflict

Spanish Missions of California

American History & Government Hotlist

Archiving America

America's Story

Footsteps to Freedom Trails followed by fugitive slaves seeking freedom in Canada are retraced.

Lewis & Clark

Oregon Trail

Biography of America U.S. history from its origins to contemporary time.

A to Z History
Explore ancient history, world history & U.S. history.

Documenting America
More than 100,000 photographs show the impact of the Depression on America's people.

Black Thursday: October 24, 1929
A compilation of New York Times headlines from before and after the Great Crash.

The American Experience: Riding the Rails
At the height of the era, more than 250,000 teenagers were living on the road in America. This site tells the stories of ten of them.

FDIC Learning Bank: The 1930s
Timeline shows what was happening to American banks during the era.

The Wall Street Crash
BBC presents the story of the crash using pictures, text and graphs.

War, Prosperity and Depression
Short essay explores the causes & effects of the Depression.