More Internet Links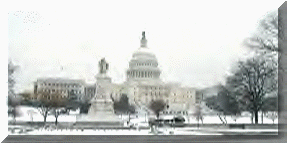 CIVICS/GOVERNMENT

ECONOMICS/FREE ENTERPRISE


EcEdWeb
Provides support for learning economics in all forms and at all levels.
EconEdLink
Links to economics resources & data.
Young Investor Web Site
Designed to teach students about banks, money and investing.
Consumer Education for Teens
From the Washington State Attorney General's Office.
American Stock Exchange
StockMaster
Enter the symbol or name of a stock and get latest quote.
What is a Market Economy?
Economic Glossarama
Glossary containing over 1,000 economic terms and concepts.
Economists' Links
More than 700 economics resources.
MISCELLANEOU
Nobel Prize Winners
Listed alphabetically.
Propaganda
Lessons & resources that show how to look for hidden messages - includes worksheets.
Law-related Education
Provides training & projects for teens to actively lead in reducing crime.
Global School House
Brings online content & tools for collaborative learning.
Connecting Students
To assist teachers by locating web sites worthwhile for students to visit & participate in.
Teachers' Corner
Lesson plans, thematic units & other resources.
Lightspan
Online learning for school & home.
MetaCollege
Create a virtual classroom & interact with students in an enhanced learning environment. Teachers and students can post courses online, take exams, form study groups & conduct live chatroom tutoring.

Please protect our forests